Wisp Voice Enabler
BZSolutions can provide a turnkey system (Softswitch) or a service (Cloud Softswitch) that can help Wireless Internet Service Opertor to offer a complete voice solution to their customers.

BZSwitch it's an integrated system that can manage Voip services with an integrated realtime billing and provisioning.
The BZSwitch it's an highly customizable and scalable system, first software release was in 2007 with a lot of succesfully installation and satisfied customers.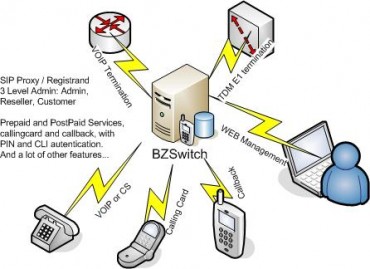 BZSwitch features and integration